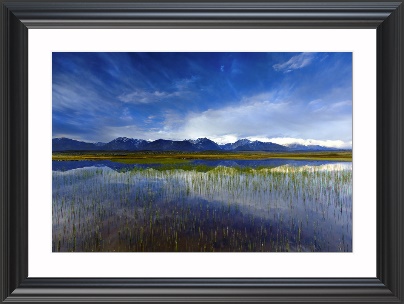 Thank you for your interest in purchasing my photographs. Since I have limited time and very little e-commerce skills I have decided to take advantage of Zenfolio's services to handle the payments and shipping of my work. Shipping usually occurs within 24 hours of ordering and the packaging is first-rate. Not only do they do a great job technically but their support is terrific as well.
The prints are produced by the professional imaging lab Mpix. Mpix is a division of Miller's Professional Imaging which has been around since 1964 and they really know their stuff. Mpix is not a consumer print shop, it is a professional imaging service - believe me, they're probably the best lab I have used in the last ten years.
You also have your choice of framing options, matting and colors. Try the metallic prints they're absolutely beautiful!
By clicking on the link below you will find all of my images and galleries that you see here. You can buy high-quality prints, calendars, stationary as well as licensing of digital images of my work for electronic and print media.




If you have any questions, comments or special requirements don't hesitate to contact me.
Thank You!
--Tom Grubbe